In fact, most silver items on the market today, including kitchenware, home ornaments, medical tools, and jewelry, are made of this particular silver alloy. In this blog, we'll discuss what makes sterling silver the best purity level, especially for crafting silver jewelry.
WHAT IS STERLING SILVER?
Sterling silver is just one of several silver alloy grades, and items made from it are usually engraved with hallmarks like "Sterling," "925," or "S 925." The "925" in these hallmarks indicates sterling silver's purity level or the percentage of silver in its composition. To be precise, sterling silver contains 92.5% silver and 7.5% copper, although some manufacturers use other alloying metals, such as nickel and zinc.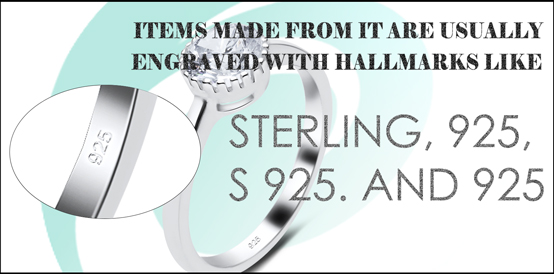 Sterling silver has a long history that goes back to the Middle Ages; during this time, it was used to make coins across Europe. Over the centuries, the alloy's uses diversified and it became popular as a material for tableware and other decorative objects, including jewelry. Today, sterling silver is also used for making kitchen equipment, medical tools, and components for electronics.
WHY IS STERLING SILVER THE BEST GRADE FOR MAKING SILVER JEWELRY?
Different manufacturers may favor different silver grades for crafting silver jewelry, but these are the reasons why most of them prefer sterling silver: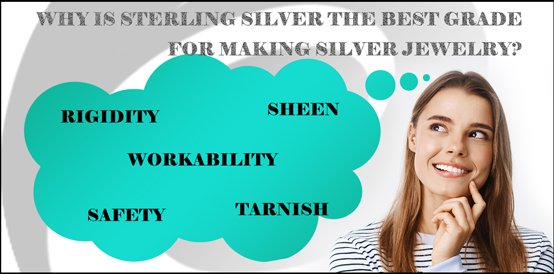 Rigidity
Silver is a soft precious metal; alloys with a higher silver content tend to be less rigid, or more easily bent out of shape. Such alloys are unideal for crafting jewelry and other objects that are frequently used. The ratio of silver to other metals in sterling silver make this alloy rigid enough to hold its shape and withstand wear and tear.
Workability
Despite being tougher than pure silver, sterling silver is softer than other metals and alloys used for jewelry, such as platinum and stainless steel. Sterling silver's iductility and malleability, however, are not a complete disadvantage. These qualities mean the alloy can be formed, cast, and engraved with even the most detailed and delicate designs with relative ease. For instance, many in-demand vintage sterling silver jewelry pieces feature the very intricate Art Deco style of the 1920s and 1930s.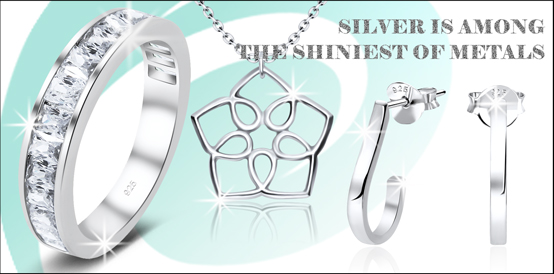 Sheen
Silver is among the shiniest of metals, which is why it's popular for making reflective objects, such as mirrors and jewelry. Alloying silver with other metals does reduce its sheen — the less precious metal there is, the duller the alloy turns out. Sterling silver has just the right amount of precious metal that it retains silver's treasured whiteness and radiance.
Tarnish
Pure silver does not react to oxygen, so it doesn't rust or corrode when exposed to moisture and air. The same cannot be said for copper, however. Copper in sterling silver reacts to sulfur-containing gasses in the air and forms a patina on the alloy's surface over time. When left untreated, sterling silver items lose their shine and their patina turns black.
But tarnish isn't all that bad. For one, it indicates that an object is made from authentic sterling silver. Tarnish is also removable, although some people opt to keep some of it on their jewelry to highlight fine details and give their accessories a beautiful, vintage aesthetic.
Safety
Some people exhibit an allergic reaction to nickel, a metal that's commonly added to many alloys used in making jewelry. Such a condition limits their options in terms of what jewelry they can wear. Silver is naturally hypoallergenic and high-quality sterling silver does not contain nickel, and making this alloy appropriate for people with sensitive skin.
The many positive qualities of sterling silver make it the best choice for making silver jewelry. If you're looking for sterling silver jewelry pieces that are sure to attract customers, look no further than KS925 Jewelry. Our products are made from the highest-quality materials and come in a wide range of designs. Contact us today or visit our website to learn more.