Regardless of the reason, if you plan on spending your precious money on a new jewel, then you would certainly want to give special attention to the metal the jewel is made of.
If you are planning on buying a new piece of jewelry, then you would most likely want to look at the mesmerizing designer collection made from sterling silver.
Enlisted are a couple of important reasons why you would want to invest in sterling silver jewelry.
1. Affordable without Compromising Beauty and Durability
Thanks to our ever-inspiring fashion industry, there is absolutely no lack of mesmerizing collection of jewelry made from distinct metals, including platinum and gold engraved with precious stones, including pearls, diamonds, and Ruby. Though it's hard for most to escape from the enchantments of these fantastic looking metals, for most owning one of them remains just a dream because of their premium price tag.
However, there is also no lack of affordable jewelry without any compromise on design and beauty. If you are one of those individuals who plan on investing in a piece of new jewelry, then you cannot miss a chance to take a closer look at sterling silver pieces. Sterling silver, which consists of 92.5% fine silver, isn't just more affordable but also way more durable for any type of jewelry, please click here to view our collection.
Furthermore, silver jewelry is known to offer plenty of value for its price point. They are considered to be an essential international commodity, and investing in silver jewelry will definitely prove to be a valuable investment that will yield you a greater return on investment in the coming future.
But apart from the investment perspective, as a simple individual, you won't have to pay a lot of money to own your own silver jewelry that you will be able to enjoy for a long time and may also be able to pass on to your future generation.
2. Sterling Silver Are Hypoallergenic
Unfortunately, many pieces of jewelry that are made from affordable methods are known to be allergenic in nature and thus can cause skin irritation. Affordable metals such as nickel and brass are known to exhibit such allergenic nature and thus can cause some serious reactions to people wearing them. If you are looking for a quality and elegant jewelry which exhibit no allergenic reaction and is within your budget, then sterling silver makes a terrific alternative for you. Not only is it a hypoallergenic metal meaning it won't cause you any type of skin issue, but it's also way more durable than pure silver making it more adapted for jewelry work.
Now it should be noted that sterling silver is not 100% pure silver and that many other metals are added to it to give it its known durability. Thankfully in most cases, the added metal is copper and not nickel or brass, which means you don't have to worry about any type of allergenic reaction. Moreover, it is known to exhibit antioxidant properties making it perfectly suitable for every skin type.
Sterling silver jewelry also makes a great option for those individuals who have recently pierced the ears or nose. It's a common understanding that piercings can easily be infected due to various reasons, including wearing the wrong type of jewelry made from wrong metal. If you are worried about your piercing infection, then you should definitely wear earrings or nose rings made from sterling silver, which thanks to their hypoallergenic properties known cause you any type of irritation or infection.
Overall, if you are one of those individuals who have super sensitive skin, which gets easily irritated by wearing any heavy metal, then you would definitely want to try sterling silver jewelry, which is in just hypoallergenic but also quite affordable.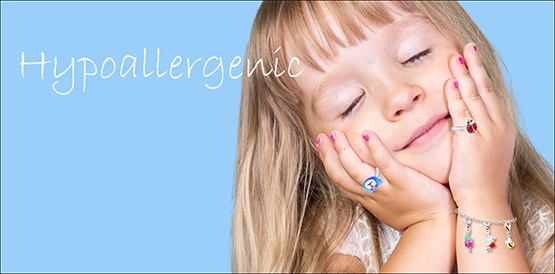 3. Super Easy to Maintain
Indisputably silver is a beautiful metal; however, many ladies have always avoided silver jewelry at one time or another for one reason only; that is, it tarnishes.
It is quite disappointing for anyone to realize that their favorite jewelry is discoloring and getting dirty only after sitting in their jewelry box for a little too long.
All silver jewelry can tarnish, especially when it is not worn often or when kept in the same location for an extended period of time.
Fortunately, there is an easy way to prevent your silver pieces from fading and that is to wear them more often. It is a known fact that the oil on your skin helps to prevent tarnish by regularly cleaning the metal, which basically means you no longer have to worry about your jewelry being dirty.
Another great way to preserve the beauty of your silver piece is to have it painted, and you can easily have it made at any hardware store or craft store.
4. Incredibly Versatile
Thanks to its durable nature, sterling silver can easily be transformed into any type of jewelry to suit all fashion trends. International designers love working with them, which means you will always have all kinds of design options available to you at your comfort, both online and offline. Moreover, thanks to their affordable price, it is easy to build a collection of quality pieces for every occasion. Without spending a lot of money, you can easily buy statement pieces to wear jewelry on a daily basis.
In addition, you can wear silver with any other metal. It is beautiful when paired with gold, but if you really want to take your personal profile to a whole new level, then sterling silver must be paired with white gold or platinum.
5. Well-earned Reputation
Knowing sterling silver are quite affordable; many people believe that they are perceived as a cheap jewel. Besides the fact that you are absolutely wrong, sterling silver is one of the trendiest metal pieces among youth was known to be at the forefront of the latest design trends.
Understand this, and sterling silver has an unbeatable reputation in the vast and ever-changing world of the fashion industry. Regardless of whom you are asking, they'll know you're not kidding around when you say the jewelry is made of sterling silver.