Our kind of Charms bracelets Clients
Charm bracelets have always been popular among lovers of jewellery and that popularity and admiration continue to grow. It's a perfect addition to your store collection. As a top manufacturing company of silver jewellery, we work with all wholesale and retail jewellery business of whatsoever size. Our customers are sure to get the best quality of 925 sterling silver material for their charm bracelets.
In the past, charms were used as mullets to ward off evil and protect the wearer, but as of recent, they are used to indicate a series of things like your hobbies, travels, and interests. Our wholesale charms bracelets and other 925sterling silver customers can make orders to create a customized silver charms bracelets that hold value and meaning to their collection and store.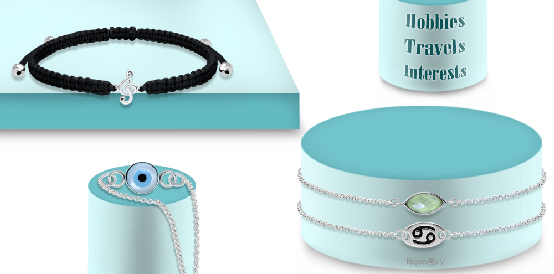 Which type of charm bracelet should I order?
Customizing your jewellery is a manner to express yourself via fashion. Nowadays, several types of charms jewellery mentioning them all would take too long. Here at KS 925 jewellery, we make use of 925sterling silver material for our Charms bracelets and other pieces of jewellery. We create our silver pieces of jewellery in varying symbols to satisfy a pre-ordered taste and or give a reminder of fashion and positivity. Some of our popular charms include the Swarovski silver stud earring, silver toe rings, sterling silver bracelets, etc.
Since it is totally up to the customer's preference on which type of jewellery to purchase, we recommend browsing through our old and newest collections of 925 silver sterling pieces of jewellery for charm bracelets, chains, and rings as there is an extensive range of customization and prices.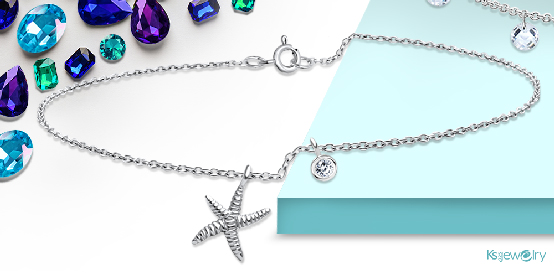 What our customers should know about 925 sterling silver materials
925 sterling silver, also known as sterling silver, is a metal alloy jewellery manufacturer's use in decorating household objects and for creating silver sterling. Generally, it is 92.5% silver, and 7.55 copper. Infrequently, other metallic materials account for 7.5%, but the 925 property usually indicate 92.5% silver purity.
Most charms jewellery lovers are well familiar with the term sterling silver and have most likely seen the 925 trademarks stamped on the interior of a ring or a necklace clutch. Just as the star, sterling, and a lion in celebrated British silver marks, the number 925 on a jewellery stand for the amount of silver it carries.
On authentic sterling silver jewellery, you would find the trademark 925 or some distinction of the word sterling imprinted in a tactful place like the back of a necklace or inside a ring. If it's small, a jeweller's magnifying glass or loupe may help reveal the sterling silver 925imprint and other jewellery trademarks.
The composition of your 925 sterling silver jewellery and environmental factors like skin oils and humidity can impact whether or not the skin around where you wear them would change its color when it is taken off. Skin oils, metal composition, and moisture are all factors that can cause tarnish in sterling silver jewellery.