For some people, especially those who are new to buying silver, purity equates to authenticity. This, of course, is not necessarily true as sterling silver is not only genuine silver, but it's also better than pure silver for crafting jewelry.
WHAT IS STERLING SILVER?
Silver, in its purest form, is too soft to be used for making jewelry. For this reason, it's often alloyed with metals like copper and nickel to increase its toughness and durability. Alloying also makes jewelry pieces more affordable by reducing the amount of silver in them.
Sterling silver is made of 92.5% silver and 7.5% nickel, copper, or other metals. It's just one of several types of silver alloys, but it's the one most frequently used for silver items today. In fact, sterling silver is also made into tableware, storage containers, home decor, and medical supplies, among others. Sterling silver items usually bear hallmarks, such as "925," "S 925," and "Sterling," that prove their authenticity and indicate their purity, manufacturer, and other key information.
Sterling alloy has been around for centuries and was used as a currency in Europe as early as the Middle Ages. One of its most prominent users was the United Kingdom, whose official currency today, the pound sterling, was once derived from the weight of sterling silver.
WHY IS STERLING SILVER FREQUENTLY USED FOR JEWELRY?
There are several reasons why sterling silver is very popular among jewelry makers: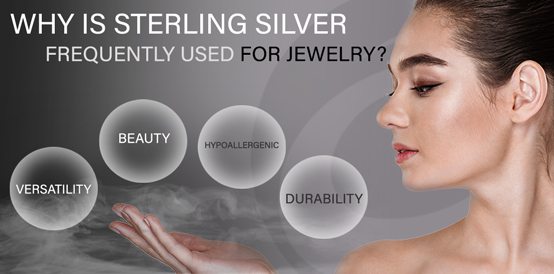 Beauty
Silver's brilliant white sheen is undoubtedly what draws people to it. Unfortunately, alloying it with other metals can reduce its shine. Sterling silver remains very shiny, especially when polished, which is why
jewelry pieces made from it look great even with simple designs.
Durability
Sterling silver is still quite soft — it actually bends and stretches with enough pressure. Nevertheless, it's durable enough to withstand frequent usage and can last for generations when properly maintained.
Versatility
Sterling silver is just soft enough that it's easy to work with and tough enough that it can be molded into intricate details. What's more, its neutral color means that with the right design, it can be worn by
nyone of any skin tone.
Hypoallergenic
For some people, wearing jewelry causes their skin to turn green or develop rashes. This allergic reaction usually happens when they wear jewelry made from alloys that contain nickel. It's possible to find
sterling alloys that do not have nickel and other allergy-causing metals, which makes them safe for people with sensitive skin.
WHY DOES STERLING SILVER TARNISH?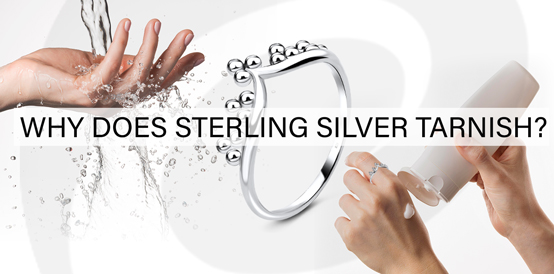 One commonly regarded flaw of sterling silver is how it tarnishes over time, especially when it's exposed to the elements, perspiration, and chemicals in cosmetic products. This tarnishing causes the silver to develop a dark patina and lose its highly valued shine.
Tarnishing occurs when the copper in sterling silver reacts to hydrogen sulfide in the air. It's a natural process and isn't necessarily a bad thing at all. Indeed, some people leave their jewelry to oxidize as the dark patina accentuates and makes the pieces' ornate designs more visible.
But what about people who want their silver jewelry to be as shiny as possible? The good news is that while tarnish is unavoidable, it is completely removable. One can find silver cleaning products in many jewelry stores or make their own using ingredients easily found at home. There are also affordable polishing cloths that are specially designed to remove tarnish and bring back silver jewelry's shine.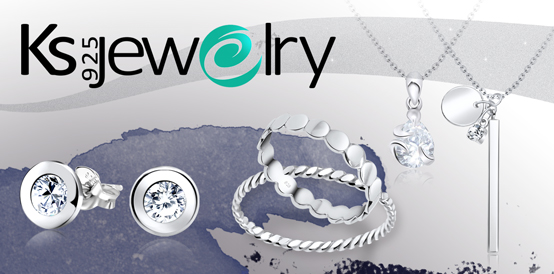 Sterling silver is as close as you get to pure silver while ensuring durability, longevity, and versatility. If you want high-quality and attractive sterling silver jewelry, look no further than KS925 Jewelry. Inquire about our products and services or learn more about sterling silver by contacting us today.