If you say silver jewelry, we won't blame you. After all, the shininess of silver has made it one of the most commonly used materials for high-value trinkets and ornaments since time immemorial. But over the years, people have discovered that silver can also be used for a wide variety of applications when it's alloyed with other metals. This has led to different types of silver, which are identified by their fineness.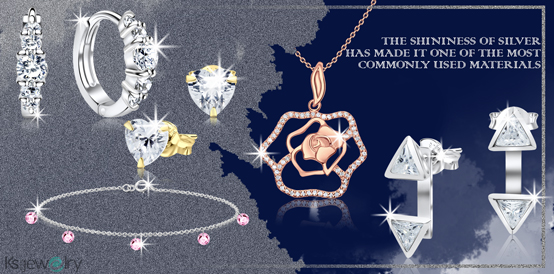 WHAT IS SILVER FINENESS AND HOW IS IT DETERMINED?
Like its fellow noble metal gold, pure silver is too soft to mold into complex shapes and intricate designs. Its delicate nature makes it an impractical material for objects that are meant to be used frequently. Alloying silver with metals like nickel and copper not only makes silver items harder and more durable, but it also lowers cost and modifies certain properties, such as sheen.
One of the ways in which silver alloys are differentiated from one another is through their fineness or grade. Fineness pertains to the percentage of silver in the alloy by weight. The higher the grade, the higher the silver content and, in most cases, the alloy's value.
WHAT ARE THE DIFFERENT TYPES OF SILVER ALLOY?
These are some of the most notable silver alloys today:
FINE SILVER
Containing 99.9% silver and 0.1% impurities, this is the closest you can get to pure silver. It usually comes in the form of bullion bars or ingots, and is used in international trading and precious metal investment.
STERLING SILVER
Sterling silver is made of 92.5% silver and 7.5% copper, nickel, or other metals. It's very attractive and can last for generations, which is why it's used not just for making jewelry, but also tableware and other home items, containers, office supplies, and even medical tools. Except when it contains nickel, this alloy is hypoallergenic. It oxidizes easily, but the tarnish can be polished off. Some people actually prefer to let tarnish form and accentuate the silver item's design.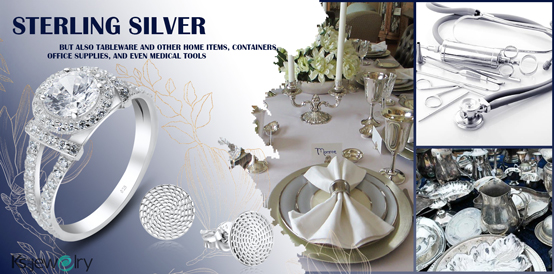 BRITANNIA SILVER
There was a time when the United Kingdom used sterling silver coins as a currency. But because people kept debasing, melting, and recycling the coins, the authorities decided to stop the practice in the 1600s and adopt Britannia silver instead. Britannia silver is relatively soft because of its high (95.8%) silver content. The UK has long stopped using it as money, but some jewelers now use it to craft their products.
NON-TARNISH SILVER
This pertains to several modern silver alloys that tarnish at a much slower rate than sterling silver does, thanks to their germanium content. For instance, Argentum silver, the most well-known of these alloys, contains 93.5% or 96% silver, with the remainder being copper, zinc, boron, and germanium.
The addition of germanium improves the alloy's resistance to the elements, slowing down oxidation caused by environmental factors. This quality, however, as well as the higher silver content and the rarity of germanium, make Argentium silver and other non-tarnish alloys pricier than sterling silver.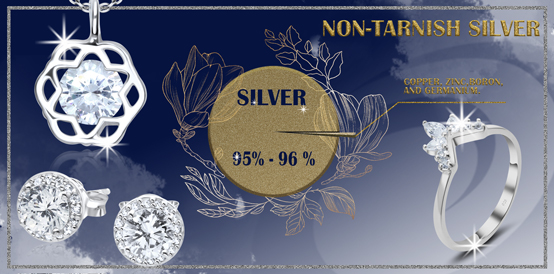 COIN SILVER
This alloy, composed of 90% silver and 10% copper, was literally made from melted-down coins and was once highly popular in the United States. Because of its higher copper content, this alloy is harder and more durable than sterling silver, although it is also duller and more susceptible to tarnishing. When the US stopped adding silver to coins, the production of coin silver jewelry also ground to a halt. You might still find antique pieces made from this alloy, though, but they'll likely be expensive because of their age and rarity.
Each type of silver alloy has its merits, but if you're looking for attractive, timeless, and affordable jewelry, very few can compare to sterling silver. When it comes to sterling silver jewelry, you can find some of the best deals at KS925 Jewelry. Learn more about our products by visiting our website or contacting us today.