It becomes better as silver jewelry has always been a fashion statement that never goes out of style. Most importantly, silver jewelry will naturally complement most looks and outfits, making it a choice that will effortlessly become your everyday wear. In the search for the most beautiful silver jewelry that is defining fashion trends in 2021, here are the top five options you can never go wrong with:

1.
Silver bracelets

Bracelets are back in style, and to stay trendy, you have no better option than investing in sterling silver bracelets wholesale. The high percentage of pure silver (92.5%) that is combined with other metal alloys (7.5%) to make sterling silver gives it a unique luster and timeless touch that is irresistible. In 2021, the focus will be on thin bracelets with charming stones or embossed art designs that bring more attention to the jewelry. Wholesale purchase of these jewelry pieces will give you room to play around with your bracelets depending on how well they complement your outfit and other accessories.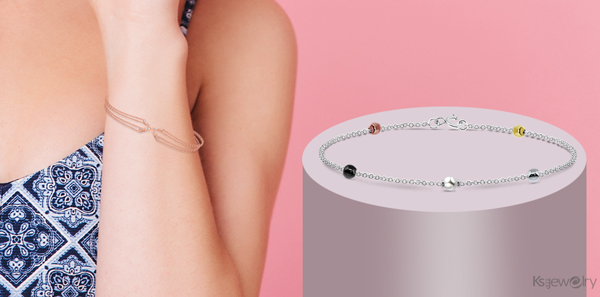 2.
Silver rings

Silver rings are a great fashion accessory as they have a captivating flair that you can always use to your advantage. The growing popularity of silver rings has been propelled by the broad range of available options for that chic look. Whether you want a silver ring with a stone centerpiece or a simple minimalist ring, you can always get what you want by opting for wholesale silver rings. The effortless styling of these rings is an extra plus as you can wear them in different exciting ways.



3.
Silver nose rings

Nostril piercing is the in-thing in 2021, and you can count on this trend to withstand the test of time. The beauty of this piercing is that it brings out your strong personality and calls attention to you. If you run a piercing parlor, the best way of giving your clients top value is by maintaining an outstanding collection of wholesale nose rings. Silver rings are particularly a popular choice as they are hypoallergenic and easy to maintain.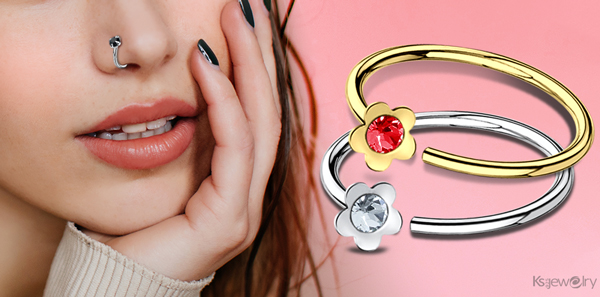 4.
Silver charms

Silver charms are back with a bang, and besides oozing the classic touch that has for long defined these jewelry pieces, they now come with a modern and colorful appeal. As the name suggests, charms were worn for protection, luck, and prosperity. Today, you can find silver charms wholesale as a fantastic addition to your current collection or accessory for your necklaces and bracelets.



5.
Silver pendants

Do you have beautiful necklaces, bracelets, or anklets that you would like to make more appealing? Then an exclusive collection of sterling silver pendants wholesale will provide you with the edge to enhance the look of your favorite jewelry. Since silver pendants are created to add elegance to a jewelry piece, they come in compelling designs that will leave you lost for choice. Overly, there are numerous options for you, whether you are after silver pendants with exquisite stones or simple models with delightful patterns.