Sterling silver is a metal preferred by many for a couple of reasons. The first is the aesthetic value it provides. The second is its hypoallergenic properties which make it safe to wear even for people with allergies. Sterling silver is also a great option for people that do not like the look of gold, especially yellow gold.
IF YOU LOVE ALL THINGS STERLING SILVER, HERE ARE FOUR-STERLING SILVER PIECES YOU MUST HAVE IN YOUR JEWELRY BOX.
1. STATEMENT NECKLACE
Statement necklaces are intense and can transform you from day to night or casual to dressy in no time.
The best thing about this is their personalization options. You can choose a statement necklace that drops to your navel for a dramatic evening glam look. You can also go for a classy, simple necklace that caresses the collarbone.
These can be plain or be adorned with your favorite stone. And don't worry if they go out of style as they always come right back.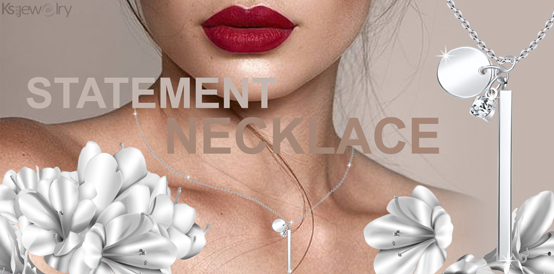 2. CHANDELIER EARRINGS
While studs are great for the everyday look, we all need a little va-va-voom from time to time. This is what chandelier earrings do.
These will add a sparkle to our eyes and a sense of festivity to whatever you will be doing in them. Are you wearing a plain outfit? If so, pair it up with a pair of chandelier earrings to elevate it.
Depending on their design, size, and color, chandelier earrings can overpower an outfit. They can also give a busy look when paired up with other bold jewelry pieces. Keep an eye on this to ensure the look does not go overboard.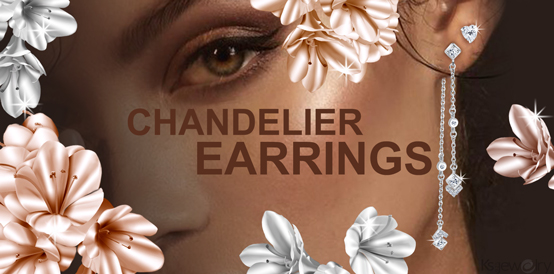 3. ANKLET
Anklets used to be confined to the beach. Not anymore.
Today, the anklet has become more versatile and is worn as a fashion accessory in numerous settings. For example, you can wear it to add some oomph to a bland but comfy pair of sandals. They can also be worn with sleek heels to enhance the look and highlight the ankle area.
Whatever the reason, an anklet will have you feeling more girly and stealing glances at your ankles every so often. Indeed, a chic sterling silver anklet is a luxury every woman deserves.
4. BRACELET
There is something about a bracelet that makes you feel great about mundane tasks like typing on your computer.
Because we do so much with our hands, it's a special treat to have a beautiful bracelet sitting there visibly and beautifully for all to see.
A bracelet is versatile as well, and the different styles can easily complement casual and formal wear. You can also wear them with a little black dress, or jeans and a t-shirt seamlessly.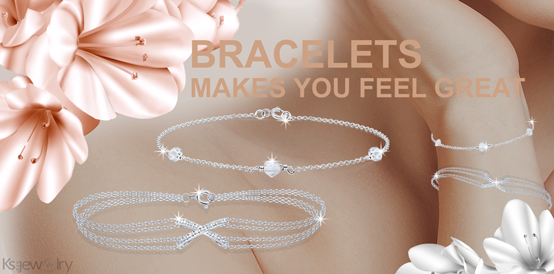 THERE YOU HAVE IT
While there are numerous sterling silver jewelry pieces to choose from, what you have on this list are the staples that can be worn differently to achieve different looks.
Whichever one you pick, you can be sure to give your ensemble an instant upgrade.
Looking to add some trendy sterling jewelry to your collection? Find some excellent options here.