Sterling silver is 92.5% silver and 7.5% of another metal alloy, commonly copper. While not as expensive as platinum and gold, sterling silver is attractive and can be used to make numerous types of jewelry.
IS STERLING SILVER WORTH BUYING? WE SAY YES. HERE ARE SIX REASONS WHY.
1. IT IS DURABLE.
While 925 sterling jewelry does not come cheap, it's worth every dime. When properly taken care of, your sterling silver accessories can look the same for decades to come.
If you are looking for lifetime jewelry or family heirlooms and are not big on gold, sterling silver can be just that.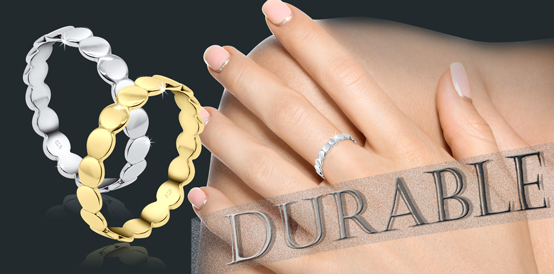 2. YOU ARE SPOILT FOR CHOICE.
Silver is a relatively soft metal. This makes it much easier for designers to try out new designs.
This means that you will likely find something that suits your personality, style, and jewelry preferences.
If you are a silver loyalist, you will find new, fresh variations every time you go jewelry shopping.
3. IT'S VERSATILE.
Gold, especially yellow gold, can be a little hard to accessorize.
Sterling silver, on the other hand, is gorgeous but more understated. This makes it much simpler to pair with most things in your closet. This is a quality many people appreciate.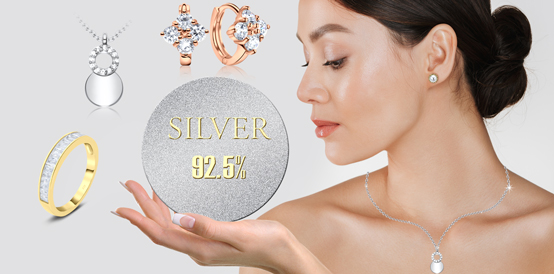 4. IT HAS HYPOALLERGENIC QUALITIES.
If you have ever invested in a jewelry item that gave you a bad rash, you likely know how frustrating this can be.
Often, metals used to make jewelry are allowed with metals like copper, nickel, brass, and other metals. Unfortunately, some of these inexpensive metals can cause allergic reactions that leave your skin irritated.
The metal often alloyed with silver is copper. This is unlikely to cause any problems. The high content of sterling silver, which is hypoallergenic, means you can wear silver jewelry without much concern of an allergic reaction.
5. SIMPLE MAINTENANCE.
Metals that are too fragile and that require too much maintenance can be a major turnoff. However, this is not something you have to worry about with your sterling silver jewelry.
The cleaning routine only involves cleaning the item with warm soapy water and air drying it.
Something else, though. You have probably heard that Sterling Silver tarnishes over time, which is rather disheartening.
Here is a tip. Sterling silver does tarnish when stored away for long periods. The good news is that wearing your silver jewelry often exposes it to the oils on your skin, which cleans and polishes the metal.
6. IT'S AFFORDABLE.
Sterling silver gives you a wide array of jewelry pieces, styles, and designs to choose from at a more affordable price than other precious metals.
This means you can update your accessories more often and that you can build an entire jewelry collection quickly, easily, and most importantly, affordably.
With fashion being as fleeting as it is, this is highly beneficial.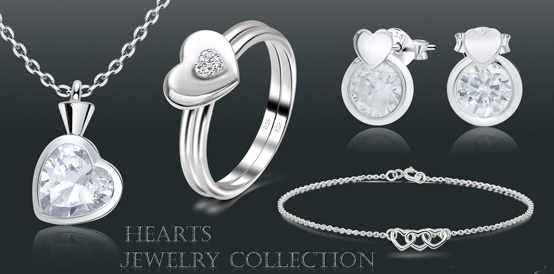 PARTING SHOT.
As you can see, Sterling silver jewelry is well worth the trouble. First, however, ensure to get authentic pieces from a reputable Sterling Silver manufacturer.