Silver jewelry will still be very much in style, and if you want to be able to offer your customers the year's most on-trend silver pieces, then you have to know the top silver jewelry trends in 2022
Vintage rings
Rings have been around for millennia, so it's no wonder that there are now more types of this particular jewelry than there are fingers in your hands. In 2022, vintage aesthetics are getting a lot of love, so you'll want to stock up on signets and engraved rings. Pieces with antique-looking and artfully oxidized designs may also get a lot of demand, so make sure to have them on your display shelves.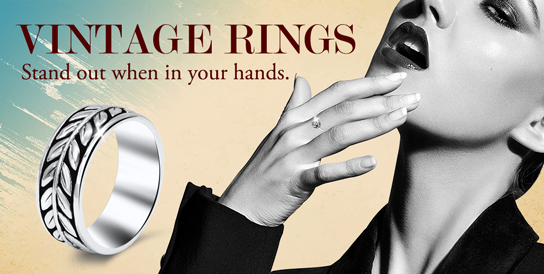 '70s-era charms
The year 2022 is big on nostalgia — 1970s-style charms returning to popular fashion is undeniable proof of this. Now, this doesn't mean you should go around hunting for authentic pieces from the era. Rather, you can offer charms that capture the aesthetics and appeal of the decade. This means simple charms that feature pearls, bright enamels, and floral designs, as well as a mixture of metals like gold, silver, and stainless steel, among others.
Big pieces
Bold looks will dominate the fashion world next year, so large jewelry pieces are getting a resurgence in popularity. This makes 2022 the perfect time to showcase big rings and earrings, as well as necklaces and bracelets with layered and chunky chains or those with prominent pendants. Rings with large stones will also receive plenty of attention, so adding these to your inventory would be a wise business decision.
Zodiac designs
A positive thing that came out of the coronavirus pandemic lockdowns was many of us discovering how independent, self-reliant, and empowered we can be in times of difficulty. This is probably why individuality seems to be yet another strong force behind fashion in 2022. One of the ways this is evident is in the increasing popularity of zodiac-themed jewelry.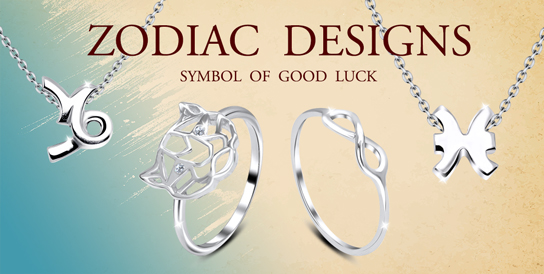 Make sure to have pieces that feature symbols of the Western zodiac all year round, but especially so during the months covered by a particular sign. For example, you should always have Cancer-themed jewelry in June and July. Additionally, expect many of your customers to come looking for tiger-themed pieces in 2022. It is the Year of the Tiger in the Eastern zodiac, after all, and accessories bearing the symbol of the tiger also double as lucky charms for some believers of feng shui.
Nameplate pendants
Another product of the influence of individuality on fashion is the rising popularity of nameplate pendants. After all, nothing represents your individuality quite like a necklace bearing your own name, right?
Customers with frequently used names like Angel or Mary are in luck, as these are easy to find in ready-to-wear pieces. That doesn't mean those with less common names can't join the trend though. At KS925 Jewelry, for instance, we can customize silver jewelry for you, so you can offer customers beautiful sterling silver accessories that showcase their name and unique personality.
Genderless jewelry
Celebrities have a lot of influence on fashion, so it's very likely that 2022 will see the boundaries between genders pushed — in terms of men's jewelry, that is. On runways and red carpets this year male celebrities have proven that it's possible to don accessories traditionally associated with females. Featured jewelry included stone-laden brooches and necklaces, chokers, multiple mismatched rings, and even colorful enamel timepieces.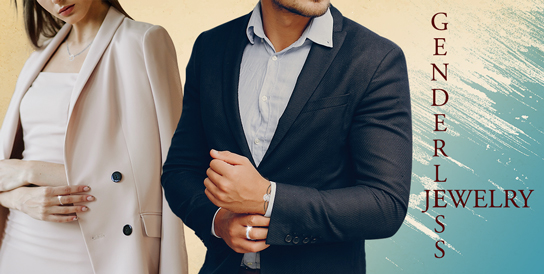 The year 2022 promises very interesting trends, to say the least. In any case, you can find the best products at KS925 Jewelry, whether you want classic sterling silver jewelry or pieces that match the latest trends. Learn more about our products and services by visiting our website or contacting us today .