1.WHILE GIFT-GIVING IS AN EASY PROCESS FOR SOME, OTHERS STRUGGLE TO FIND THE PERFECT GIFT FOR THEIR LOVED ONES.
One gift that is suitable for most people and is gifted over and over again for different occasions is a charm. Still, all charms are not equal. Here, read about silver charms and why they make the perfect gift anytime.
Sterling silver cannot be discussed without a mention of its beauty. This metal has a stylish, cool color with a stylish shiny sheen. These are some of the reasons why sterling silver makes for the perfect gift anytime.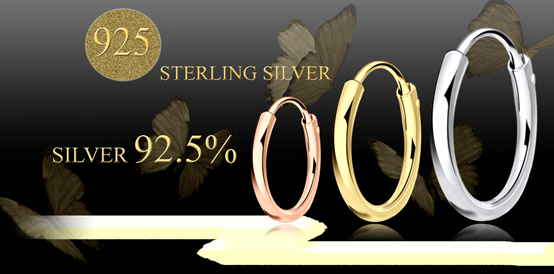 2.IT IS HYPOALLERGENIC
A fair percentage of the world's population is allergic to nickel. Unfortunately, many metals used to make jewelry are alloyed with nickel for strength and color.
However, people allergic to nickel experience rashes, itchiness, and unsightly scabs once they wear jewelry that contains this compound. If you are gifting someone, the last thing you would want is to give a loved one a charm that will result in an allergic reaction.
Sterling silver is often a safe bet and among the safest metals to wear next to the skin. This is because it's hypoallergenic and very unlikely to cause contact dermatitis. First, however, ensure the charm you buy is labeled '925' or 'sterling silver. This guarantees that it's 92.5% silver, not just silver plated.
3. STERLING SILVER IS VERY DURABLE
When properly taken care of, sterling silver pieces can last a lifetime and even be bequeathed to others as family heirlooms.
A sterling silver charm has the ability to maintain its look and value for decades and decades to come.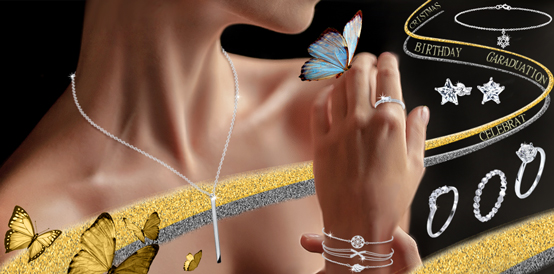 4. IT IS EASY TO MAINTAIN
Jewelry should be enjoyable. Jewelry pieces that are difficult, tedious, or expensive to maintain can be rather off-putting.
Sterling silver does not have this problem.
Its routine maintenance schedule includes a simple polish with a soft cloth and proper storage. Once in a while, you can restore its shine using store-bought specialized varnish and a soft cloth. Easy does it!
5.YOU ARE SPOILT FOR CHOICE
Sterling silver is a soft metal. This quality makes it more malleable and easy to work with. For designers, this means they can create a wide range of styles, from delicate designs to bolder, chunkier ones.
One thing you are guaranteed with sterling silver is that you will have a variety of styles to choose from and are unlikely to miss the perfect piece to gift someone.
ONE LAST THING…
If you want the perfect sterling silver charm, ensure to buy genuine 925 sterling silver from a trusted source. Take the guesswork out of your shopping and get pure sterling silver jewelry from top Thailand jewelry wholesale store ks925 jewelry.